Packaging Styles
You may have an idea of what you want your packaging to look like or you may just know the intended use. Below we have detailed some of the more general styles of packaging to help you start your bespoke packaging journey.
Think of these packaging styles as the starting point. All of these styles can be applied to different products and reimagined by our carton engineers. We are in a unique position to be able to create completely bespoke styles to meet your requirements.
tuck end carton
Tuck end cartons or Reverse tuck end cartons are a good base for packaging designs as they are efficient in terms of material use, and making up for end use, so can be more cost-effective.
Tuck end cartons come in many varieties and can be adapted to add security with tamper proof flaps, integrated fitments to hold products in position or crashlock bases for strength and speed of fulfilment.
Popular for cosmetics, drinks, candles, medication.
sleeve
One of the most simple forms of packaging which can instantly slide over your existing product and change the appearance. Despite the seemingly basic appearance, the sleeve style can be a good option to start to experimenting with packaging.
Using this minimal design as a base, different finishes such as coatings, laminates, foiling and spot gloss can be applied to enhance the look, giving an overall high-end feel. Plus, these are extremely easy to pop open and apply to your products or existing packaging.
Popular for food, retail, drinks, gifting.
Base and lid (trays)
For more premium products a base and lid style box offers a more sturdy solution. This style of box generally incorporates an internal fitment to present the products and can even be used to combine cartons and other primary packaging.
Popular for jewellery, chocolate, gifting, presentation boxes, welcome packs.
Hinged lid box
As the name suggests this style of box has a lid integrated on to the back panel, part of the back edge. This makes these boxes secure for mailing where there is only one opening.
One of the main advantages of this box style is the lid which provides a large internal panel great for a reveal element especially if the outside is kept simple. This panel is also frequently used for instructions and messaging.
Popular for subscription and mailer boxes, medical kits.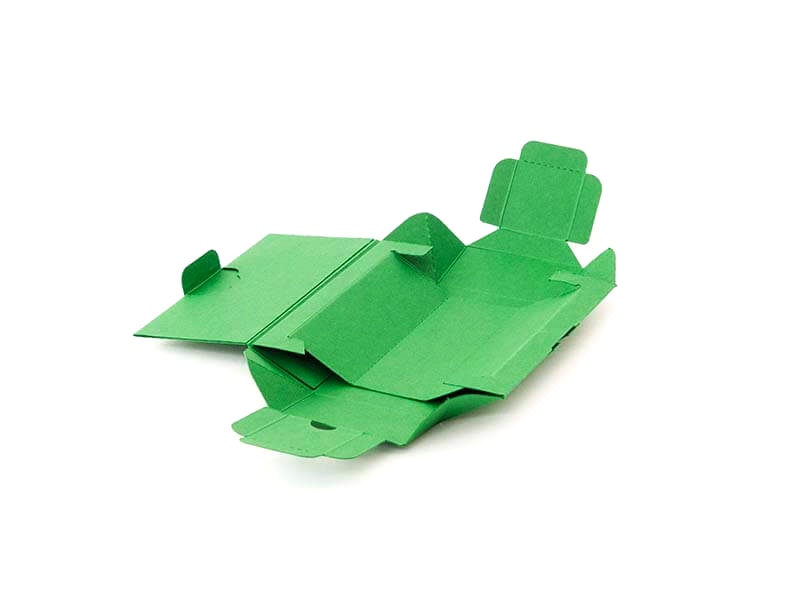 Hinged lid with Buffer wall
The buffer wall tray creates a more premium feel to a box and can work well with a lid or sleeve for presentation boxes.
Buffer walls can add more structure to a box as well as protection for the products inside.
Popular for corporate brand promotions, luxury goods.
Gable top carton
Similar to a tuck box but the top of this design appears folded over which gives a different visual appeal.
Gable top cartons work well with products that have a tapered shape with a large base and thin top that can be supported by the carton shape.
Popular for tea, confectionary, diffusers.
shelf-ready display cartons
Ideal for presenting your products in a retail space with your own branding. These boxes provide a retail-ready box for the retailer to display your products.
The front and back panels are great opportunities to incorporate different shapes or cutouts to catch consumers attention.
Popular for health snacks, confectionary, cosmetics.
Fitment
Fitments are commonly used to secure products within the outer packaging and avoid movement in transit.
They can also be used to hold multiple products in place for gift sets.
Fitments can be used with any type of outer packaging style in card, corrugated boards, foam or plastic.
Popular for technology, drinks, presentation packs, cosmetics.
skillet
A skillet carton is a popular choice for high volume runs of packaging, particularly in the food industry. Goods are usually processed and packaged in line mechanically.
Skillets are also secure where the flaps are sealed shut with glue at either end of the carton.
Popular for high volume runs of food, cosmetics boxes, toothpaste.
wallet/envelope
Wallets can be a good alternative for plastic when sending flat items. Capacity can be designed into the pack to allow for heavier products such as clothing or coffee packs.
Wallets are not only used for mailing but also in retail for soft goods and food products.
Popular for chocolate bars, bank cards, cold meats.
Send us your project brief using the form below, including any of the basic styles you like, and we can advise you on the best way to make your product and packaging look fantastic, whilst meeting your operational needs and budget.